Taxlaw – professional representation in tax audit and defence of criminal tax offences
Let our experts represent you and be sure that all your rights will be preserved.
"A tax administrator can easily turn an entrepreneur into a tax fraudster. Our clients are happy that we do not allow this to tax administrators . The law serves the one who cares about his rights."
JUDr. Ing. Peter Slávik, PhD. – advocate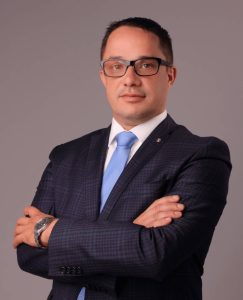 0
years of experience as a tax advocate
Did you receive a tax audit notice at your company? Do you need to devote yourself to business and do not have time to deal with inspectors?
We can help you with:
representation in communication with the tax authority
preparation of a tax defence and resolution of disputes during a tax audit
protection of the preservation of your rights and compliance with statutory periods
minimize findings of a tax audit
arrangement of tax registrations and perfomance of reporting obligations with statutory periods
defence of clients in criminal proceedings and the engrossment of a procedural strategy
development of economic crime profiling office specializing in tax offenses
Did you receive a tax audit notice?
Take advice from leading experts!
Do you recognize whether the tax authority acts legally or not?
Tax audits can hamstring your business for years. Tax authority is capable of blocking considerable funds and de facto ruin your whole business. However, it can do so only in accordance with the law.
Does KUFS or NAKA violate your rights?
Law enforcement agencies or the Criminal Financial Administration often act on the basis of information from tax auditors. If the tax audit was not performed legally, potentional actions or encroachments of KUFS can be much more intensive.
Do you need help with tax audit or defence in criminal proceedings?